cooperation agreement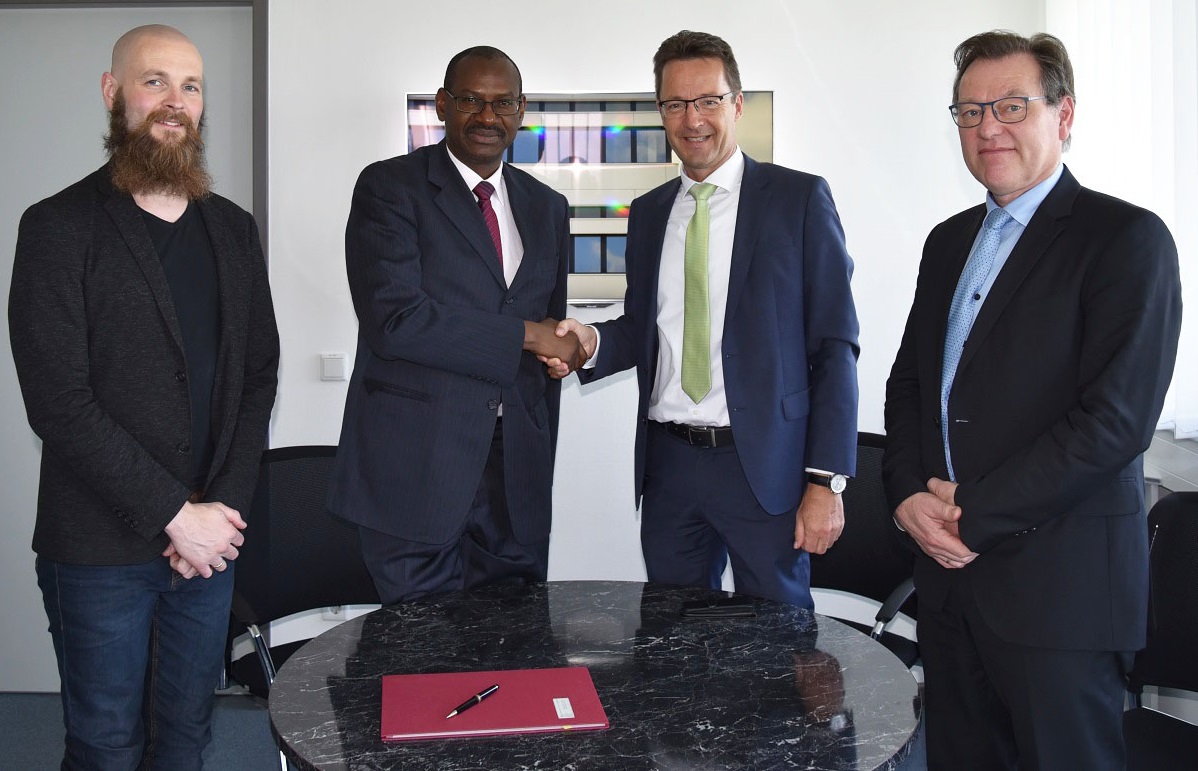 On May 14th 2018 Prof. Dr. Moustapha Sangaré from the Institut National Polytechnique Félix Houphouët-Boigny (INP-HB, Côte d'Ivoire) and the rector of the University of Wuppertal Prof. Dr. Lambert T. Koch signed a cooperation agreement.
(https://www.presse.uni-wuppertal.de/de/medieninformationen/2018/05/16/27043-neuer-kooperationsvertrag-unterzeichnet/)
The Physical Chemistry group headed by Prof. Dr. Thorsten Benter and the ipaMS plan a mutual exchange program for students and lecturers between the BUW and the INP-HB. We also envisage joint research activities in the field of modern analytical instrumentation and environmental research.
1st visit @ BUW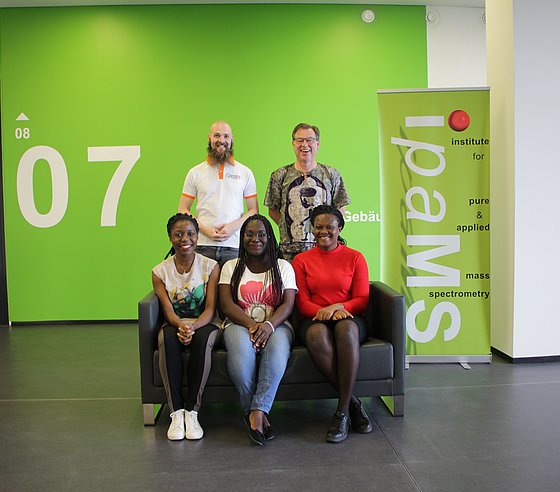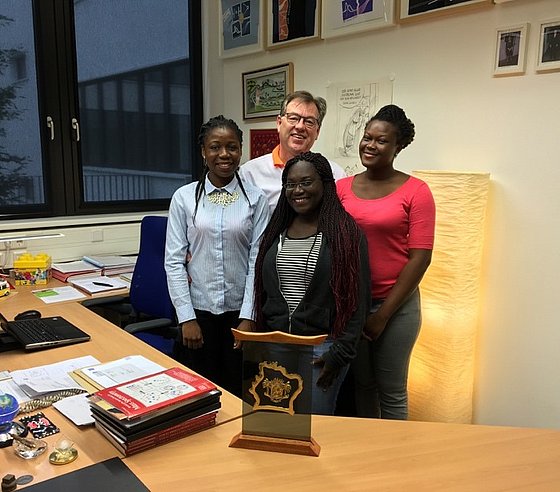 With Francine Kouacou, Ruth Kouamé and Raïssa Amon the first three PhD students from the INP-HB in Côte d'Ivoire visited our labs in Wuppertal in June 2018. This was a fruitful and great experience for all of us. In order to run this on a regular basis and even extend it to a mutual exchange and joint research program we are currently looking for various ways of funding.